On September 18th, 2010 Tekken Tag Tournament 2 was announced to the world and it was released in Japanese Arcades on . The moment I saw the 1st arcade trailer for the game, I knew I had to have that game in my arcade collection. Tekken Tag 2 was the reason I went out and bought the Tekken 6 Noir arcade cabinet. It has taken a little longer than I thought it would, but I finally have the game in my collection.
Below are some quick shots of the Tekken Tag Tournament 2 Unlimited kit, which includes: System 369, Arcade Setup Manual, (2) USB Security Dongles, Arcade Marquee, Character Move strips, and a Power Cord.
A look inside the System 369 will come later.
2013 is shaping up to be a great year. Next up for my collection,
Virtua Fighter 6
on Sega's new 2013 Arcade hardware... But that's a story for another day. :-)
westtrade
Cabinet Photo and Video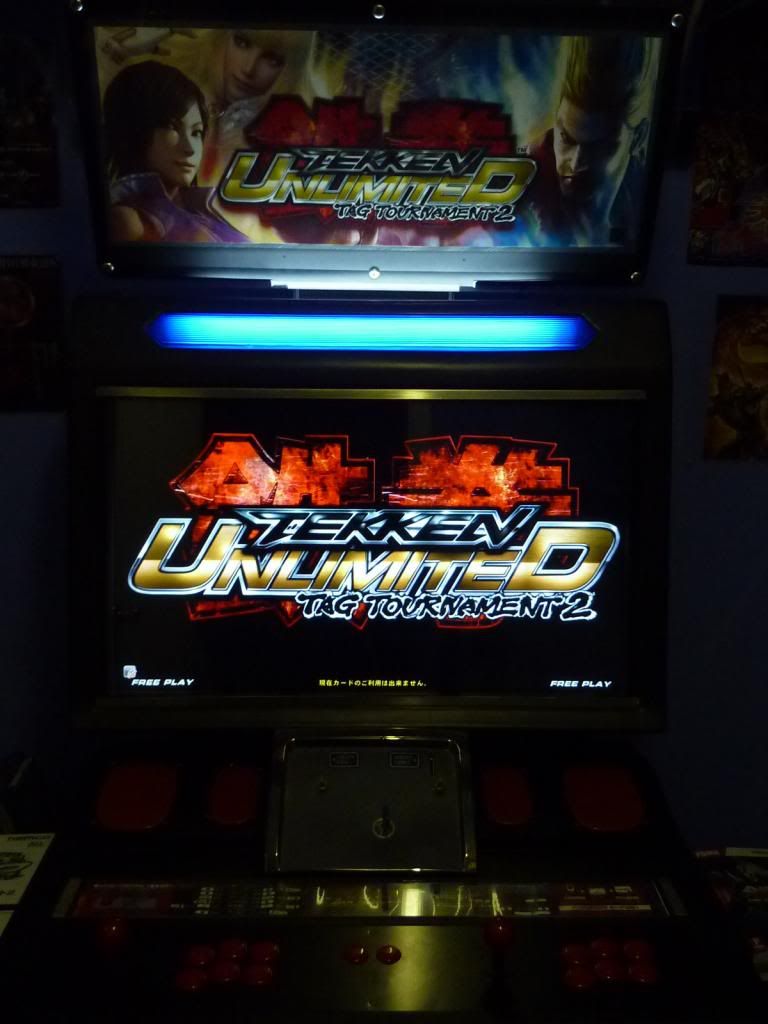 System 369 Photos